BRIGHTEN UP THAT OLD ENCLOSURE!
Pool Enclosures, Inc. will re-glaze (remove and replace translucent corrugated fiberglass or aged polycarbonate roof panels) commercial (shown below) or residential swimming pool enclosure and greenhouse roofs of other manufacturers, such as IBG and/or SUN/FUN enclosures. IBG International went out of business in the late 1980's - SUN/FUN Solar structures was a division of IBG.   IBG structures typically used single or double layer corrugated fiberglass.
We use multi-wall opal polycarbonate roof panels that has many advantages.
     We will remove and replace:
old thin wall polycarbonate                   
hail damaged polycarbonate
corrugated fiberglass                                          
yellowed Kalwal panels 
make retracting roof panels fixed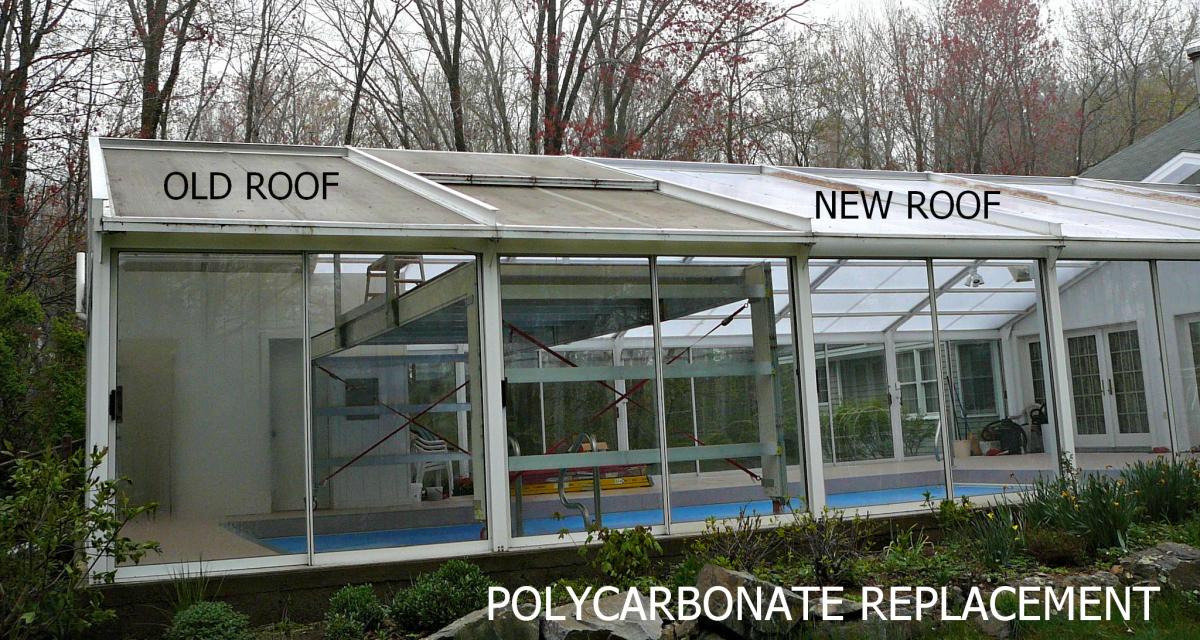 Below are photos of an IBG corrugated fiberglass roof replaced with multiwall opal polycarbonate.
          Above is an IBG rafter